Cancellations for
June, July & August

The page is updated throughout the day as cancellations are received
As a Hoseasons Partner, we list cancellations as they go back on sale. Prices shown below do not include fuel or damage/security waiver except where stated. Click the blue bars for more information and bookings.
Please double-check the holiday details carefully before booking, as offers can change without notice.
Please use the appropriate link below if you go on to make a booking. This generates a small commission, and allows us to continue this service.
July 2021 Cancellations.

August 2021 Cancellations.

Richardsons Haines 32 - 2 berth cruiser (newly added to fleet)
3 & 4 nights also available by selecting a date then changing the duration on the next page
ABOVE
for more information and to book
IMPORTANT

- Availability shown is not live, but is checked regularly. A message with a pink background stating that the holiday is now on request and to call to confirm price and availability, signals the boat is no longer available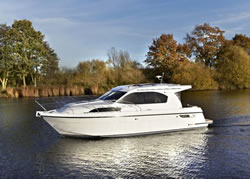 All holidays offered are booked through Hoseasons, and as such we cannot guarantee their accuracy. Should you go on to make a booking, you do so subject to Hoseasons' booking conditions.